Father's
Monday, June 22, 2009
I just wanted to give a little love to all the dad's out there.
A special thank you to my dad, who is the most amazing, kind, loving, patient, supportive man I know. He has been there for all us kids through ups, downs, happy times, and sad times. His faith in Jesus is strong and has always been a Christian example to us. We feel so blessed to have DAD as our dad! He is also a Grandpa & the best Grandpa around, he spoils his boys most importantly with love, hugs, and kisses & his time, but also with candy, trucks, books, all the good stuff! Thanks so much Dad & Grandpa!!!!!!!! We love you!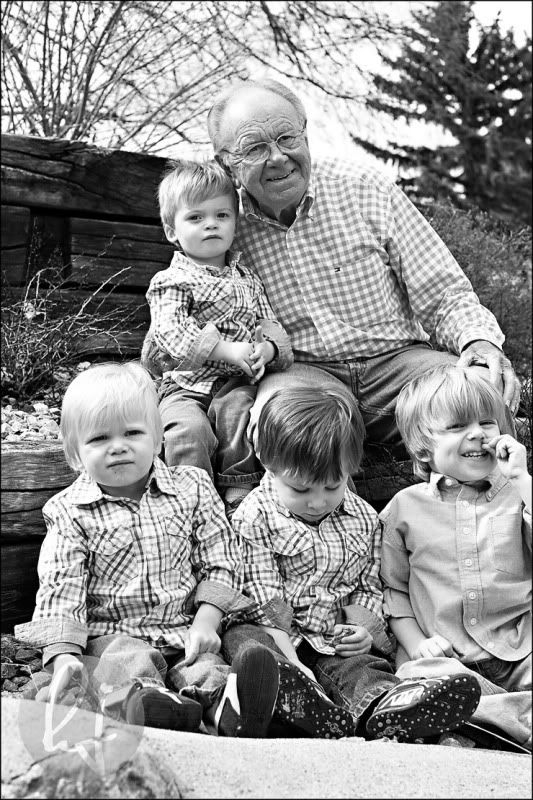 I also want to give some love to Derek, my husband & such a wonderful dad to our boys Brenden & Macs. When he comes home from work I know he is exhausted from a tough day at the office, but he drops everything to run around & play with the boys. When the boys hear the door open, they yell with excitment..."Daddy!" He is a leader in our family and an example of a faithful Christian man for our boys to follow. Thanks dad, we love you!!!