Jump!
Saturday, March 28, 2009
We are this excited about spring and looking forward to getting outside, but until then we'll have to settle on being inside for another few weeks.
I also wanted to give you a heads up on some
Easter
Special Sessions
. If you would like to get pictures of the kiddo's in their Easter dresses, bonnets, suits and ties I will be offering an Easter Special Studio Session on Friday April 10th from 9:30-12:30 for only $25. Call or email for a time slot if you are interested. I will put up an official post soon with more details.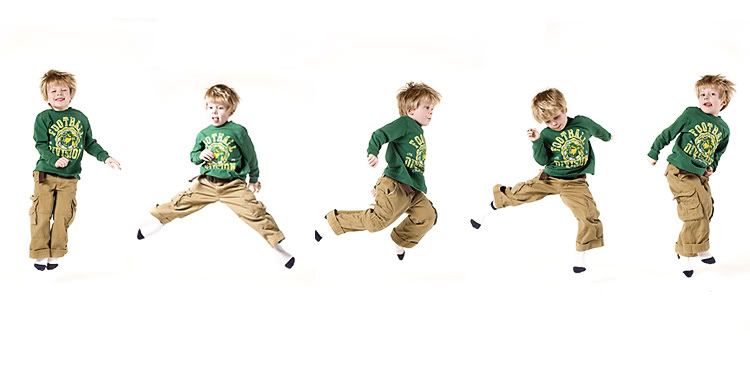 P.S. Yes...Brenden has this much energy ALL the time!